Annaliese consistently works in a professional and competent manner, preparing subject matter to meet curriculum objectives and learning outcomes, adapting activities and delivery to meet participants needs such as different learning styles, interests, age range, cultural and ethnic backgrounds.
Annaliese is committed to good team communications and debriefing with colleges and its a pleasure to have her on our team.
Robyn Francis
Permaculture College Australia
I have been teaching along side Annaliese since 2012. Her true gift comes with her ability to capture the attention of learners from the first word and maintain it though dynamic, engaging and thoughtful sessions. These are grounded in her extensive real world experiences. My observations of her students is that they are often inspired to continue their learning about a subject Annaliese has introduced even beyond the classroom. A queue boring to ask her questions, advice or give positive feedback after her sessions is common. She is a treasured asset in any leaning environment.
Guy Stewart
Rainbow Power Company – Board Chair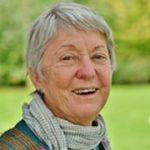 Annaliese showed an aptitude for learner centre teaching and an interest in Permaculture and its applications that went far beyond the curriculum. 
I am proud of her purpose, her values and her generosity of spirit.
Rosemary Morrow
Blue Mountains Permaculture
PARTICIPANT'S TESTIMONIALS
Enjoyed hearing you speak
Hi Annaliese, I just wanted to say how much my friend and I enjoyed hearing you speak at the Mind, Body, Spirit Conference in Brisbane a few weeks ago. Your presentation was very engaging and informative. You spoke with such ease and confidence and were a wealth of knowledge on the various herbs. I learned…
Great asset to the course
Annaliese was a great asset to the course, with not only an extensive knowledge base but the skills and personality to get the information across.The sessions taught by Annaliese encouraged creativity and celebrated individuality. The practical activities assisted my learning, and really helped the information sink in. Annaliese genuinely cared about each student, and never…
Absolutely present and supportive
I had the pleasure of being taught and guided by Annaliese at a recent Permaculture Design Course and I had never experienced such a connected, caring and passionate example of a teacher or facilitator in my 51 years on the planet! I found her to be absolutely present and supportive in my very challenging process…
Great benefit to attend Permaculture Design Course
It was to my great benefit to attend recently an intensive Permaculture Design Course at which Annaliese was a key presenter. Her skill and commitment as an educator was clearly apparent in her presentations which were clearly and effectively communicated through the use of group work, PowerPoint, moderated discussions and numerous methods. Over the two…
Strong connection to the natural world
Annaliese has a strong connection to the natural world. She has a passion for sustainability, Permaculture and ways to involve the community and bring people together, fostering a deeper sense of connection. She has a love and knowledge of plants that symbiotically attracted The Happy Herb Company to her, for not only the good of…